Account Management Software: A Comprehensive Guide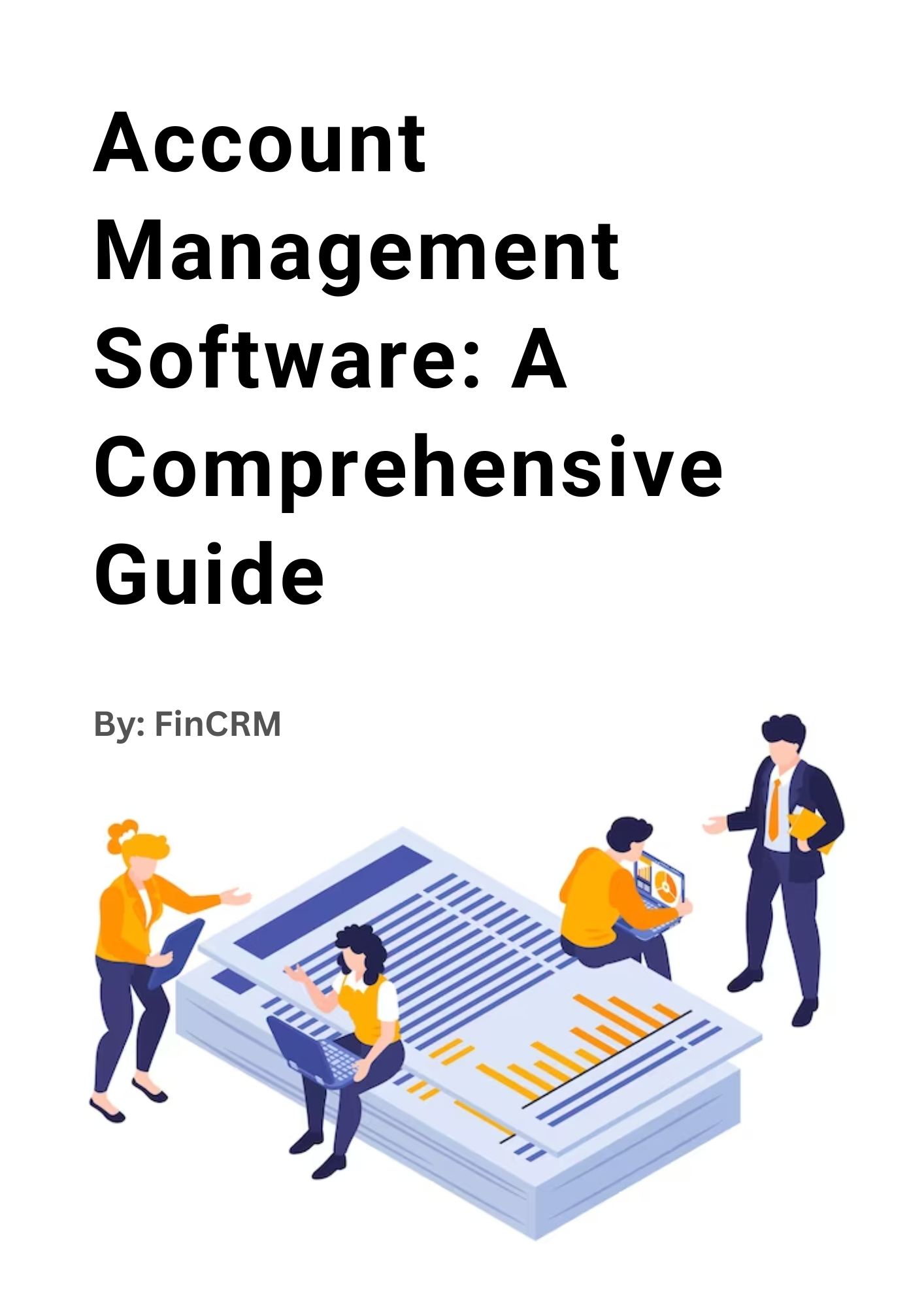 In today's competitive business landscape, effective account management plays a crucial role in driving customer satisfaction, loyalty, and business growth.
Businesses that prioritize account management understand the value of building strong relationships with their customers and ensuring their needs are met consistently.
In this ebook, we will explore the importance of effective account management and how it contributes to long-term success.
Table of Contents:
Introduction
The Importance of Effective Account Management and understanding Account Management Software.
Chapter 1 Exploring Account Management Software
a. Definition and Purpose of Account Management Software
b. Benefits of Using Account Management Software
c. Common Features and Functionalities
Chapter 2 Choosing the Right Account Management Software
a. Assessing Your Business Needs
b. Key Factors to Consider
c. Researching and Evaluating Software Options
d. Making an Informed Decision
Chapter 3 Implementing Account Management Software
a. Developing an Implementation Plan
b. Preparing for the Implementation Process
c. Configuring and Customizing the Software
d. Data Migration and Integration
e. Testing and Validation
f. Training and Change Management
g. Going Live and Monitoring
Chapter 4 Essential Features of Account Management Software
a. Customer Data Management
b. Contact and Relationship Management
c. Sales and Opportunity Tracking
d. Task and Workflow Automation
e. Reporting and Analytics
f. Integration and Scalability
g. Data Security and Compliance
Chapter 5 Maximizing the Benefits of Account Management Software
a. Enhancing Customer Relationships
b. Improving Operational Efficiency
c. Boosting Sales and Revenue
d. Gaining Actionable Insights
e. Streamlining Collaboration
f. Ensuring Data Security and Compliance
Chapter 6 Best Practices for Using Account Management Software
a. Establishing Data Management Protocols
b. Encouraging User Adoption and Training
c. Regularly Updating and Maintaining the Software
d. Continuous Process Improvement
e. Leveraging Support and Resources
Chapter 7 Overcoming Common Challenges
a. Resistance to Change
b. Data Quality and Consistency
c. Integration Issues
d. Training and User Adoption
e. Software Customization and Scalability
Chapter 8 The Future of Account Management Software
a. Emerging Trends and Technologies
b. Predictive Analytics and Artificial Intelligence
c. Personalization and Customer Experience
d. Seamless Integration and Automation
e. Enhanced Data Security and Privacy
Conclusion The Transformative Power of Account Management Software
a. Key Takeaways and Actionable Insights
b. Embracing the Future of Account Management
Account management software serves as a valuable tool for businesses to streamline and optimize their account management processes.