Customer Relationship Management (CRM) is combination of a tools, software and strategy for managing a company's relationships with leads and customers
There is huge demand for candidates who are trained in the major CRM certification courses. All organizations prefer such applicants. There are several companies that provide CRM training and certifications
CRM Certified staff a key to success in the field of Customer Relationship Management sector. Some of the major CRM software companies who also provide quality training and certification are SAP, Oracle, Salesforce and Microsoft.
SAP Certification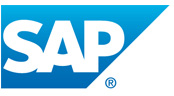 SAP is a German Software Company mainly into enterprise resource planning. The SAP CRM applications is an integrated on-premise customer relationship management software which targeted business software requirements for marketing, sales and service of midsize and large organizations in all industries and sectors.
Professionals with SAP certification are always in demand. The training is divided into specialization to provide deep knowledge of each module. Individuals can have personal growth assured and organizations can improve the productivity.
SAP Certification details:
https://www.sap.com
https://www.sap.com/products/crm.html
https://training.sap.com/
Oracle Certification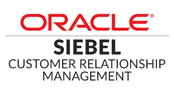 Oracle Corporation is an American multinational software company headquartered in Redwood Shores, California. Oracle sells database software and technology, cloud engineered systems and enterprise software products particularly its own brands of database management systems
Oracle CRM is divided into different product lines. Siebel 8.1.1 is the latest release of their on-premises solution.Oracle CRM On Demand Release 26 and Oracle Sales Cloud Release 10 are the latest releases of their SaaS solutions
Oracle is a major player in the database software field and is trusted by many organizations the world over. The CRM training program by Oracle requires the professionals to get thorough knowledge of the software and its training can be tailor made to suit the specific needs of concerned organization as well. The training is organized either in virtual classrooms or onsite with instructor led to provide proper knowledge and insight.
They ensure that the staff has in-depth knowledge even in real life like scenarios that may happen. The other benefit is that whenever there is any addition to the workforce the organization, if they have acquired the CRM from Oracle, can have training scheduled whenever needed without any extra cost.
Oracle Certification details:
https://www.oracle.com
https://www.oracle.com/applications/customer-experience/what-is-crm.html
https://education.oracle.com/
SalesForce Certification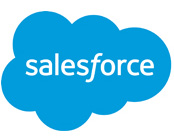 Salesforce.com, Inc. is an American cloud-based software company  headquartered in San Francisco, California.
Salesforce also sells a complementary suite of enterprise applications focused on customer service, marketing automation, analytics and
application development.
Saleforce CRM is a preferred SAAS based CRM solution. They provide knowledge to implement the program. Training option varies and as per the need may be acquired. Self paced online courses, instructor led virtual or individual user
classroom can be chosen. Certification from the Salesforce is sure to give the is very important in the cloud CRM sector.
SalesForce Certification details:
https://www.salesforce.com/
https://www.salesforce.com/dreamforce/certification/
Microsoft Certification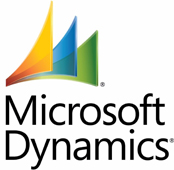 Microsoft Corporation is an American multinational technology company with headquarters in Redmond, Washington. It develops,
manufactures, licenses, supports and sells computer software like Windows operating system
Microsoft Dynamics is a line of enterprise resource planning and customer relationship management software application.
Getting trained by Microsoft will have positive impact in employees' personal as well as organizational career. They provide certifications to people so that they can put forth their proficiency which can then benefit the whole enterprise. Microsoft Dynamics CRM solution helps organizations to manage customer service operation along with sales and marketing.
Microsoft Certification details:
https://www.microsoft.com/
https://dynamics.microsoft.com/
https://www.microsoft.com/en-us/learning/default.aspx
Organizations can have huge benefits by employing CRM certificated people. As it gets personnel with knowledge of CRM and who can improve company productivity
Resources:
SAP Training and Certification – https://training.sap.com/
Oracle Training and Certification- https://education.oracle.com/
Microsoft Certifications- https://www.microsoft.com/en-us/learning/default.aspx
SalesForce.com Certification – https://www.salesforce.com/dreamforce/certification/