What is a Small Business CRM?
A CRM Software helps build business relationships and lets a company focus all their attention on the clients. Small Business CRM is CRM software that is specifically tailored for a Small-Scale Business while keeping all of the needs as a typical small-scale business. It involves many functionalities like maintaining all of the Client communications in one go, giving a better view of the sales reports and providing with a better insight on the marketing strategy effectiveness, and more all of this specifically tailored to the Small Business.
Now we know what a Small Business CRM is let's discuss why you need a Small Business CRM.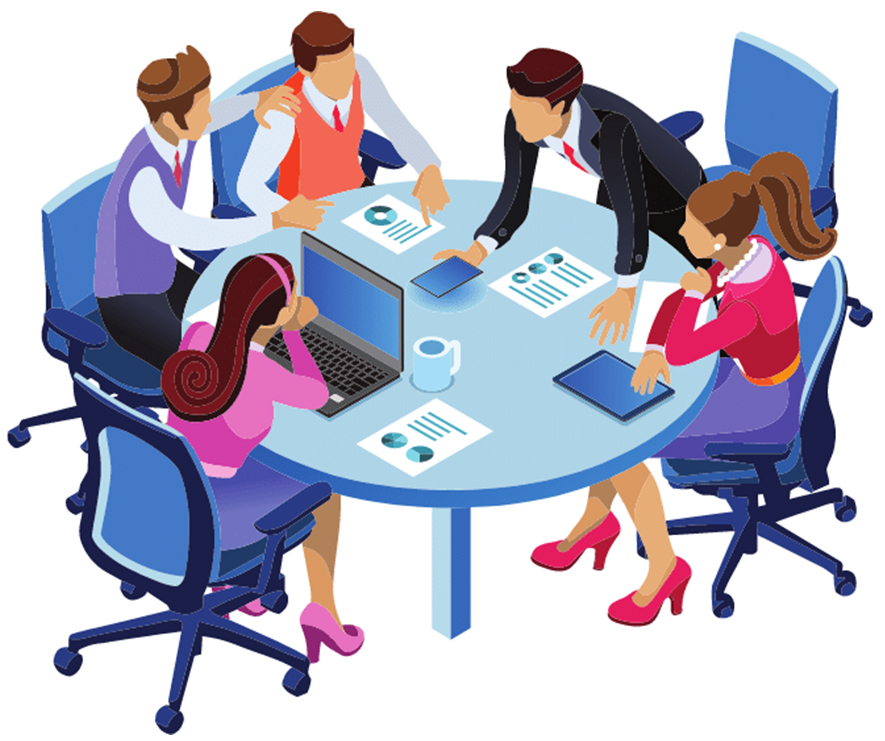 Why do you need a Small Business CRM?
When often thinking about opting for a Small Business CRM for the Small-scale company you might ask that why should a company opt for a small business CRM? also what will be the benefits of a Small Business CRM?
These are some of the reasons why the small-scale business company might need a Small Business CRM:
It organizes all of the company's sales reports, emails, roles, and much more in one place thereby making it much easier for you to see the bigger picture.
It helps the company to get full insights on the Market strategy and provides you with a precise Sales report to propel the business even further.
It gives a small-scale business owner to deal with a variety of issues that the business might face. It includes customer sales decrease, various mismatches between corporate revenue objectives, and salespeople's territory management among others.
It helps a company to manage the customers in one go.
It gives better insights into the client base thus helping you to create better strategies for much better outcomes.
It reduces the workload as a company by providing you with accurate financial reporting.
It minimalizes the risk of losing the data as it stores all of the data in the cloud thus giving an extra layer of protection for the precious data.
Why FinCRM.com for the Small Business?
There are various reasons why you should choose FinCRM.com for the CRM as unlike other small Business CRM present out there. FinCRM.com provides you with the software which you can install on your server which allows you to customize it according to the business. While allowing you all the important functionalities which any top-tier Small Scale business needs to thrive in this competitive world.
These features include dynamic dashboard to get different types of insights on the daily sales and marketing reports thus helping you to better plan the marketing strategy with ease.
FinCRM.com software is specially designed while keeping in mind all the diverse needs the Small-Scale business may have like customer management, project management, sales management and so much more.
Key Features of FinCRM.com
Contact Management
With FinCRM.com Contact Management feature which is fully dedicated to providing you and the business with all of the crucial information regarding the business Contacts thus making it easier for you to better understand the contacts in a whole new way.
CRM Dashboard
FinCRM provides you with a modern and adequate CRM Dashboard which has many different features like Sales reports, Lead management, Orders, and much more to help you and the small business thrive. It gives the real-time information about the potential leads with the most recent deals, including deal titles, lead names, and lead amounts.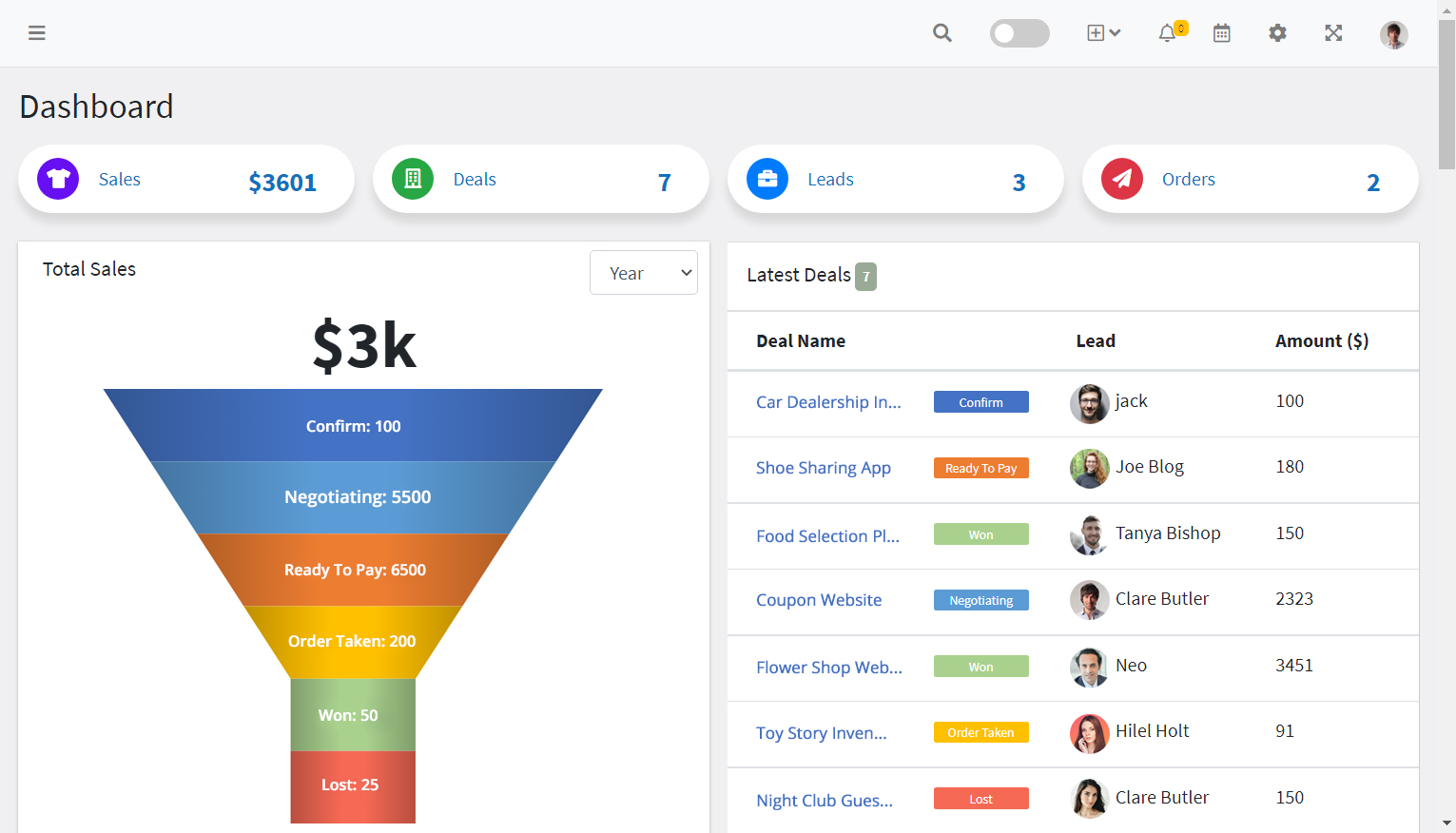 Web to Lead
With FinCRM's Web to Lead Feature you can directly capture different types of potential leads directly from the website and enter them into the CRM which makes it easier for you to generate much more promising and potential leads in one go.
Database Management
FinCRM Provides its customers with a dedicated Database management feature that allows you to store the contacts, potential leads, emails, the customer info, and phone numbers all in one centralized place which provides you with faster and easy access to the data.
Lead Management
FinCRM has a devoted lead management feature that allows you to access all the vital information about the lead in a much simpler way.
Accounts Management
With the FinCRM accounts management feature you can easily manage and view all of the account's vital details which include contact information, phone numbers, and e-mail addresses, as well as sales data in one place.
Reports and Analytics
With Reports and Analytics you can easily view the product reports, potentialleads, the sales pipeline, and sales forecast in a much seamless graphical format.
Rest API
With Rest API developers can interact with the site remotely and more securely by sending and receiving data which can also be used to develop various custom mobile applications to make the business flourish.
Ticket Management
FinCRM is equipped with dedicated ticket management which helps you to manage all the complaints and issues from various sources in one place while keeping track of all of them for you. This helps in fast issue resolution and thus increases the overall productivity of the business.
These are some of the features which FinCRM offers for the small business at an affordable rate.
Conclusion
Every small business needs a CRM Software these days. FinCRM provides the best CRM for Small Business. It provides an all in one solution for small businesses with a set of powerful features of sales, marketing and project management to improve a company's productivity and sales.