Facebook is a leading social media platform which has helped in improving social interaction amongst members. Facebook has grown in popularity over the years and now has over 2 billion members. Several small businesses and big companies are taking advantage of this opportunity to make new customers, share ideas and advertise their products and sell their services on Facebook.
Facebook was founded by Mark Zuckerberg along with fellow Harvard College students and room mates
Benefits of Facebook.com for any business
Facebook is important for any business looking to expand social reach. Great partnerships and friendships have been built via the Facebook platform. There are several benefits to be derived from the use of Facebook.com. Lots of businesses have made profits by using Facebook ads as part of their advertising strategy. Facebook can also be integrated with any existing CRM Software
Features of Facebook.com for a business:
Facebook Account
Anyone can own and manage a Facebook account. This gives access to numerous features of the Facebook application
Facebook Login
The login page is displayed on the header of the desktop version of Facebook. It is also available in the mobile application and chat app
Facebook Search
This feature can be used to search for new and existing friends, groups and fan pages related to the business
Facebook Mobile
The Facebook mobile has a convenient interface for mobile devices. It also has a mobile app that can be downloaded from the Google play store and iTunes
Facebook Lite
It is an app version of Facebook which is designed to be light on data. People who cannot afford data can use this option to access Facebook without having to spend much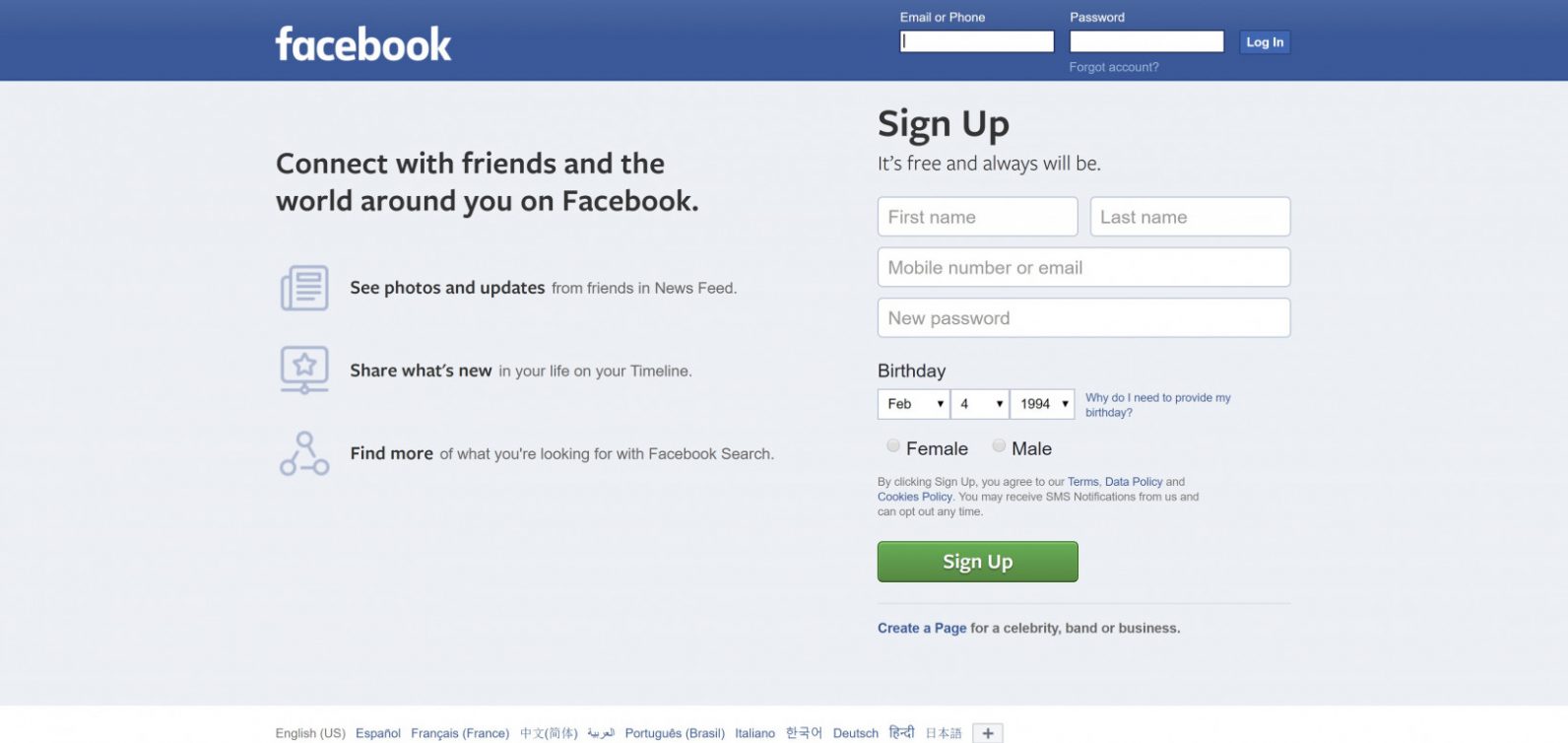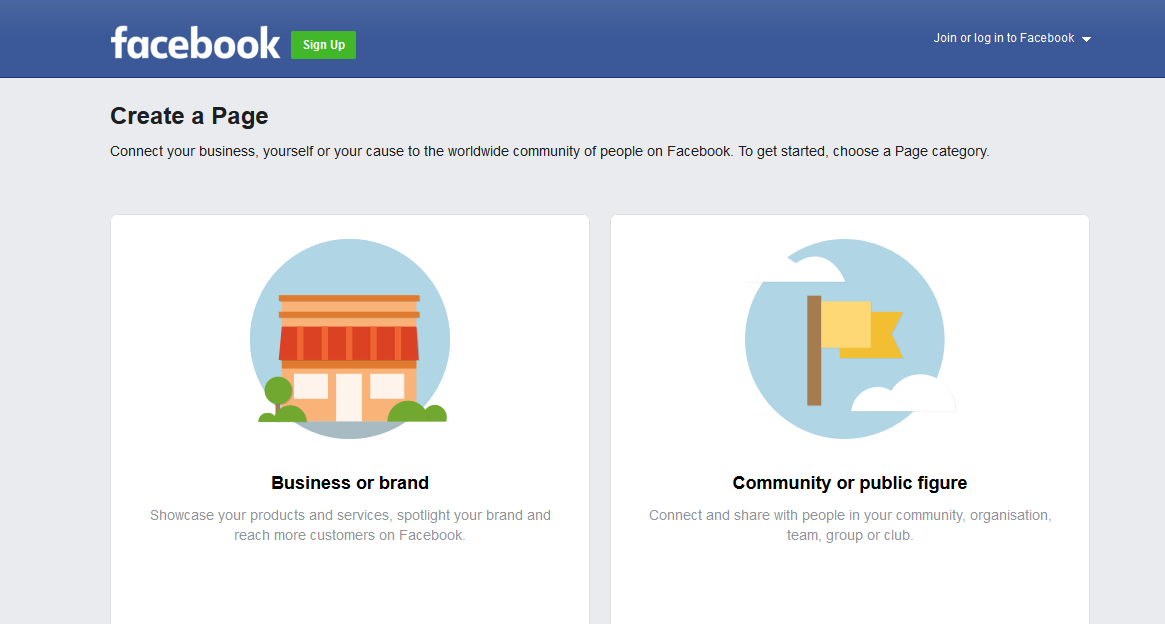 Facebook Download
Facebook app can be downloaded from the Google play store and the iOS app store
Facebook Page
Page is your business presence on Facebook . You can take care of your current customers and find new ones by spending a bit of time each week managing your Page. Pages are designed to help you respond quickly to comments and messages. You can even manage Page on mobile with the Pages Manager app
Post Scheduling
Facebook has a post scheduling feature for both fan pages and directly on the Facebook time line.
This new feature is exciting for lot of Facebook marketers. Previously, scheduling a post required a third party app/software. In addition to this, there are some other short comings with scheduling posts in this manner: many third party apps/software removed the "share" option from text and links updates Nevertheless, with the Facebook schedule feature, page and group admins can schedule page posts for up to six months in advance, with fifteen minute intervals and no third party app is required
Page Administration
Facebook has added five levels of page administrators. These five levels, include: insights analyst, moderator, advertiser, content creator, and manager. A manager has the same capabilities as has been the case. The content creator (which is just below manager) can have access to all the features except admin roles. The moderator is just below the content creator position. He can send messages, respond/delete comments, view insights, and create ads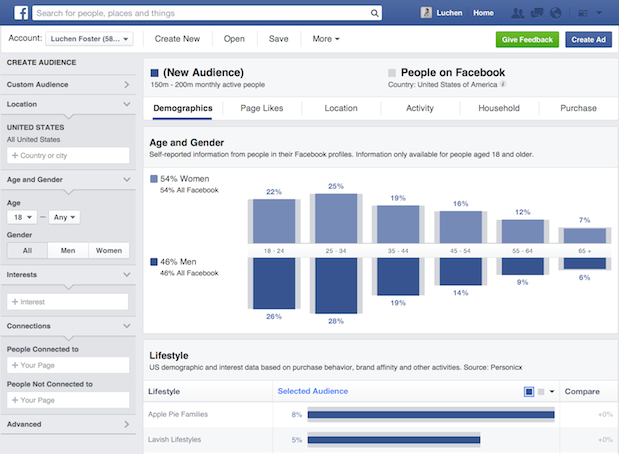 Facebook Ads
It is a do it yourself ads system from within Facebook Page. Advertisers can choose a goal – such as selling a product or increasing awareness of their brand name and then create ad by adding image and text
Facebook Newsfeed
Newsfeed is a list of updates from friends, followed Pages, Groups, videos, profile changes and the modules that you are connected to in Facebook. It will show the updated list every time you login to facebook. Facebook uses ranking system to show most relevant feed
Facebook Friend
When you follow a person and they follow you, that person becomes a friend. All the posts made by friends are visible in your newsfeed. You can add your prospects as Friends
Facebook Timeline
In time line you can add cover photo, edit your personal information, view your Facebook activity log, highlight posts or images, update your status and add new events to your profile. Facebook Timeline is where you share your photos, posts and experiences on Facebook
Facebook Like
Like means users show their support for specific comments, videos, pictures, wall posts, statuses, or fan pages. If a user clicks a "like" button, their news feed will be updated with a link to the page. The more the likes, the more popular the business is
Facebook Comments
It lets people comment on content on your site using their Facebook account. People can choose to share their comment activity with their friends on Facebook as well. The comments also includes built in moderation tools and social features
Facebook Messenger
Facebook Messenger is a messaging app which was originally developed as Facebook Chat. It revamped its messaging service Users can send messages and exchange photos, videos, stickers, audio, and files, as well as react to other users' messages and interact with bots. The Messanger also supports voice and video calling. It is also now used to make chatbots
Facebook Notifications
Notifications are updates about Facebook activity. The types of notifications that exist depend on what platform you're using. . Notifications that appear when you're not actively using Facebook and help you re-engage with your friends. Notifications are basically updates about Facebook activity
Facebook Insights
Insights provide information about your Page's performance, like demographic data about your audience. It helps to understand how people are engaging with Page, view analytics about your Page performance and learn which posts have the most engagement
Facebook Hashtags
Hashtags turn topics and phrases into clickable links in your posts. It helps people find posts about topics they're interested in. To make a hashtag, write – # along with a company or keyword and add it to your post e.g. #Facebook
Facebook Places
Places enables Facebook users to alert their friends to their current location. Companies can enter the name of their business with description. Choose the "Add" button at the bottom of the screen and then "Check In Promoted Post Feature The promoted posts feature offers Facebook pages with over 400 likes the ability to make payment to have a certain post viewed by more of their fans. After creating a post, Facebook, page admins can click the promote button to set a lifetime budget they desire for the post. Once a budget is selected, Facebook will generate an estimated reach for the budget figure. The save button launches the promoted post. By clicking on the public button when creating the post and adjusting the options as desired, this feature can also be targeted by language or location.
Facebook CRM
The leads generated from Facebook can be integrated into any popular CRM Software like digitalcrm.com. It helps in complete automation of lead management process
Facebook is the largest social network in the world. So it is important that every business must have a presence. Marketing on Facebook can result in reaching a wide audience and enabling two-way communication with customers for your product or service.
Using Facebook with CRM Software will help grow your business.
Pl. contact us if you want to integrate Facebook with CRM Software