Our CRM Software offers a wide range of features that will help you streamline your sales, marketing, project and customer service processes.
Open Source
Self Hosted
$300 – Fixed Cost
Unlimited Users
Laravel Framework
Free Installation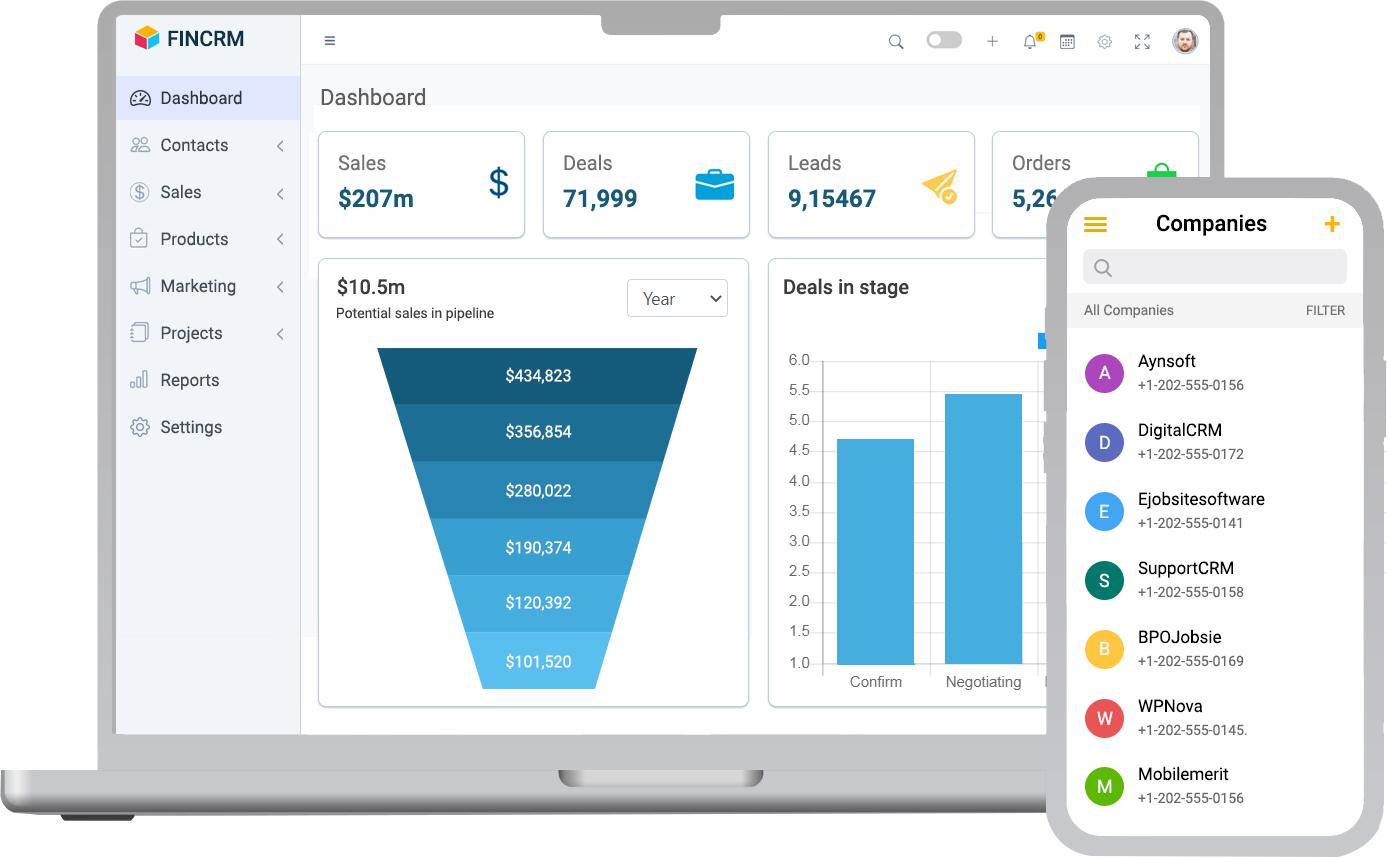 Benefits of Self-hosted CRM software
Cost Efficiency
As user base grows, self-hosted software becomes more economical compared to per-user licensing model.
Data Control
Complete control over your data and you can store it on your own infrastructure or server.
Customization and Flexibility
Modify the CRM software to meet your specific business process, workflows, and category.
Fixed Cost
With self-hosted CRM software, you have to just pay a onetime fixed cost and no monthly fees.
Offline Access
Access your data anytime as you can setup the Laravel framework software offline in your computer.
Scalability
Self-hosted CRM software allows you to scale your infrastructure as your business and users grow.
Features of FinCRM.com CRM Software
Contact Management
Manage all leads and customer contact information in a centralized database
Sales Management
Track the entire sales process, from lead generation, deals to conversion
Marketing Automation
Automate marketing tasks such as email campaigns and lead nurturing
Analytics and Reporting
Allow businesses to track and analyze customer behaviour and preferences
Lead Management
Users can track and manage leads, assign leads and track lead conversion progress
Project Management
Create and manage projects, assign tasks, set deadlines, and track project progress
Benefits of FinCRM.com CRM software
Open Source
Open source code allows businesses to customize the software as per specific need
CRM Dashboard
Provide insights into business performance and help in making informed decisions
Streamlined sales process
Manage the entire sales process, from lead generation, sales pipeline to deal closure
Customer Service and Support
Manage customer inquiries and support requests and track customer interactions
Collaboration and Communication
Central platform for team members to share customer data with each other
Mobile App and Responsive
Access CRM features, manage contacts, leads, track sales via mobile device